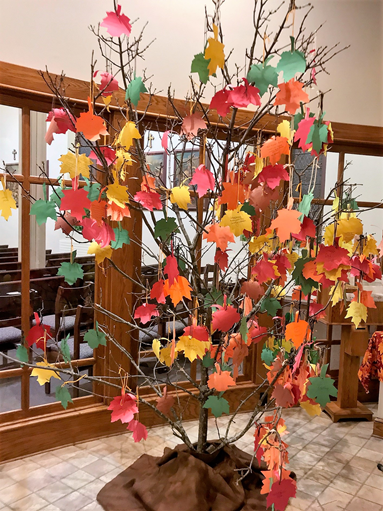 November is traditionally the month we remember "All Souls" – our deceased loved ones and friends who have gone before us in faith.
There is a "Tree of Life" set up in both our Church buildings. Please take a leaf, and place on it the name or names of your deceased family and friends who you would like to remember. The memory of our deceased loved ones will fill our tree with the thoughts of eternal life and their continued life in our hearts.
Special Blue leaves will be on the tree to remember our Veterans.
During the month of November, we will have an intention in the Prayer of the Faithful for all whose names have been placed on our Tree of Life.