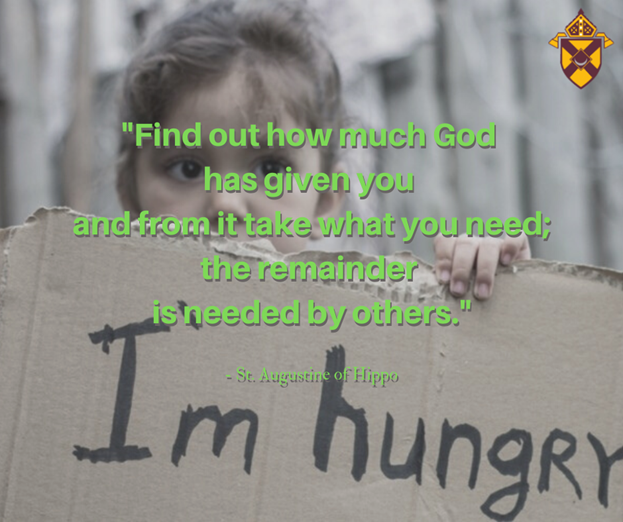 The COVID-19 pandemic has hit everyone hard! In particular, it has focused a spotlight on two vulnerable groups in New York State: Farmers and our neighbors who are food insecure – many newly hungry due to job losses caused by the pandemic. We are called to help!
Learn more, and sign the petition in support of NOURISH NEW YORK at https://www.dor.org/petition/
For more state-wide Catholic action, visit the New York State Catholic Conference's Catholic Action Network at www.nyscatholic.org/action-center. There you can see all the active alerts and register for updates. You can also sign up for text alerts by texting CAN to 50457.
#DORPublicPolicy #Catholic #FoodInsecurity #Feedthehungry #CatholicActionNetwork
Below is a copy of the Petition that will be included in the February 13-14 bulletins. You may copy and mail or send your own. The entire agenda for Nourish New York is printed in the January 24, 2021 bulletin .
Honorable Andrew Cuomo
Governor of New York State
Executive Chamber – State Capitol Building
Albany, New York 12224
Dear Governor Cuomo:
NOURISH NEW YORK initiative has been an effective and creative response to the impact of the pandemic on New Yorkers, providing a lifeline for food-insecure families (many newly-insecure because of job losses due to COVID-19) and for struggling farmers, the fishing community and food processors across the state.
We call on state leaders to allocate $50 million for fiscal year 2021-2022 to make NOURISH NEW YORK an ongoing program to respond to the need for hunger relief and survival of farms, fisheries, food processors in New York State.
Respectfully yours,
________________________________________________________________________
(signature) (print name)
_________________________________________________________________________
(address/zip)